The Manager
Fisher Funds
"We are stock-pickers and regard ourselves as business owners rather than share market investors. We believe that there will always be companies that will do well, irrespective of the economic or market environment. We are constantly searching for such businesses."
Specialist Investment Manager
Fisher Funds is a specialist New Zealand investment manager applying its unique stock selection approach with the objective of building portfolios of quality, growing investments. Fisher Funds was established in April 1998 and launched its first retail fund in August of the same year.
One of New Zealand's largest and most experienced investment teams
Fisher Funds "best of breed" approach ensures that you benefit from experienced, informed decision making by seasoned professionals, with a team of sector Portfolio Managers and Analysts who work closely together in applying Fisher Funds' successful investment approach in New Zealand, Australia and around the world.
Proven success with a research-intensive investment process
Fisher Funds' investment process centres on in-depth business analysis and first-hand company research — "kicking the tyres" of companies by visiting management in factories, offices or laboratories before investing. Investors will benefit from Fisher Funds' expertise in analysing companies, assessing management and selecting and constructing a portfolio of shares.
The quality of Fisher Funds' investment process has been proven through achieving superior returns to relevant market indices and industry peers in New Zealand. They have been acknowledged consistently over the years by the investment management industry and have been the proud recipient of a number of awards.
---
Matt Peek
Portfolio Manager
Since joining Fisher Funds in 2017, Matt has been Senior Investment Analyst in the New Zealand equities team, with responsibility for coverage of many of the Kingfish portfolio companies. Prior to Fisher Funds, Matt spent 10 years in equity research and investment banking with Craigs Investment Partners and Macquarie.


---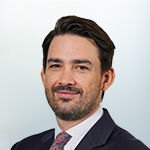 Michael Bacon
Senior Investment Analyst
Michael has returned to New Zealand after three years working in London, working as an Investor at private equity house BGF. There Michael supported investee companies at board level with M&A activity, executive hiring, international expansion and financing initiatives. Prior to that Michael worked in private equity at Pioneer Capital in Auckland and begun his career at KPMG. Michael is a CFA charter holder.
---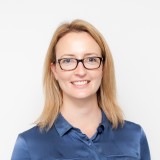 Zoie Regan
Senior Investment Analyst
...
---